Teacher Training
'Train the Trainer'
A highly acclaimed contemporary course based on Tai Chi/Qigong, recognised by Local Authority and Education Specialists.
International author of 'Chi for Children',
Betty Sutherland guides you through this intensive course designed to teach you how to teach others.
Ideal for Teachers, Teaching Assistants and Community Leaders who would like to learn how to teach Tai Chi to kids, teens and adults.
Can be adapted for Personal Trainers and Carers.
This course has 3 modules allowing you to become a 'Chi for Children'™ teacher (ongoing training recommended).
On completion you will gain a certificate
From *£125 (10 hours training per module)
*group fee(pp)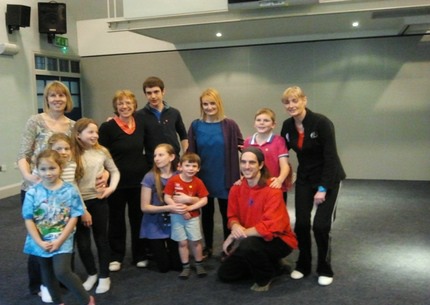 Kirk Fenton Primary School - Near York (www.kirkfenton.n-yorks.sch.uk)
I was approached by Mrs Celia Curry, Head teacher at Kirk Fenton Primary School, near York who wanted to offer Tai Chi to the teachers and pupils at her school. When I came into the school and met Celia, I realised that this was an ideal environment for 'Train the Trainer' and give the school and village a legacy of holistic wellbeing.
We have just completed the first phase of training with four of the teachers and I have been into the school to support and see the progress first hand. Thanks to Celia's true belief that Tai Chi can help youngsters cope with modern life, I am pleased to say that this school is benefiting from 'Creating Calmer Classrooms' with 'Chi for Children'. Happily I am also able to report that some of the teachers signed up for my evening adult classes - exactly the legacy that will help this school and village to become a Tai Chu hub. I am really looking forward to going onto phase two and beyond !
UPDATE:
The lovely village school of Kirk Fenton continues to embrace Tai Chi. I have been delivering 'Train the Trainer' to teachers in the school who are cascading 'Chi for Children' throughout the school for staff and pupils of all ages. It is such a joy to see the little ones 'Playing with the Dragon in the Clouds' I look forward to continuing training in the new term.
Claire Turner, the Deputy Head kindly e-mailed me these quotes from the school:
"My children are much calmer and focused after Tai Chi and it is having a real impact on our phonics learning which follows." Class teacher
"I can now touch my toes and I couldn't before. I am more flexible." EYFS child
"Tai Chi makes me feel relaxed." Year 1 Child
"Tai Chi helps me to warm up and stretch and be healthy." Y1 Child


Sutherland Primary Academy, Stoke on Trent (www.sutherlandprimary.co.uk)

Copyright 2007-2016©UKTAICHI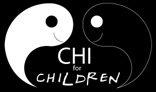 In 2016 Gary Boote, Head of SPA contacted me to discuss Tai Chi teacher training. He decided to send two of his teachers to train in Educational Tai Chi (Chi for Children), Dannii Johnston formerly an International level runner and Dan Meaken an award winning PE teacher. Both Dan and Dannii have now completed module 2 and reporting exceptional results from teaching 'Chi for Children' during curriculum time and showing improvements in academic results. Dannii is an Early Years teacher and now the children as young as 4 and 5 are asking to do Tai Chi to help them settle before lessons.
Mr Boote said: 'We picked the 'Chi for Children' programme because we felt it would help us ©'Create Calmer Classrooms'
Coming from a challenging environment, we felt our students would benefit from learning how to become calm and improve focus and concentration levels. Our Deputy Head, Mr Redmund is now using the techniques for Anger Management sessions and showing success.
Mr Redmund states that: Tai Chi helps teach students to 'channel their energy and bring about calmness in a non-confrontational manner-this in turn means calmer staff! It ties massively into our whole idea of calmness and self-regulation'
Some other schools who have come on board:
Kirk Fenton Primary School - St Mary's Primary School, Boston Spa, The Selby Schools Partnership, covering 10 Primary Schools in the Selby District. Saltaire Community Schools, covering 12 schools in the Saltaire and Bradford District, Leeds 'Every Child Matters' programme.