UK Tai Chi offers a range of inspirational courses. Examining the history of this fascinating Art, offers an insight on to how to use Tai Chi Chuan to help improve physical health and mental wellbeing. Even if you do not wish to teach others learning at an in-depth level is invaluable. At UK Tai Chi we endeavour to recognise your individual needs and fulfil your requirements
50+ and Adult Courses
UK Tai Chi offers traditional Wudang Tai Chi training for adults in Leeds, York and surrounding district (see Adult Classes for more information)
Teacher Training - ™ 'Chi for Children' - © Create Calmer Classrooms with Educational Tai Chi
'Chi for Children' A Practical Guide to teaching Tai Chi and Qigong in Schools and the Community - This training course is supported by an interactive book and DVD set. Comprised of four tutorials that guide teachers and leaders through basic, intermediate and advanced exercises and relaxation techniques to help © 'Create Calmer Classrooms'. This exciting training programme is an indispensable resource for anyone looking for a fresh and engaging way to improve children's focus, health and happiness, and will be a welcome addition to any classroom, gym or youth group. Teaching resource available on… www.amazon.co.uk and www.jkp.com
For more details contact us.
Train the Trainer - Adult Students
Following on from our 'Chi for Children training, UK Tai Chi provides fully comprehensive training (certified) courses for students wishing to become Tai Chi teachers themselves. Our 'Train the Trainer' programme is second to none, offering a course that encompasses not only the practical elements of Tai Chi and Qigong but also history and physical benefits.
We ensure that our new trainers have all the information and skills they need to offer a well-rounded course to the students they go on to teach.
To find out more about these Tai Chi teacher training courses and how you can remain affiliated to UK Tai Chi after graduation please contact Betty or telephone 07771 850129 or 0113 393 5005.
Corporate Tai Chi Courses
UK Tai Chi is always happy to discuss the needs of the corporate sector and how an in-house course can benefit employees in what can often be a high pressure, stressful environment.
Our main provision in this sector is Stress Management but we have also been involved in Personal Safety Training, 'Wellbeing -
A Chinese Solution', Tai Chi for CARE (Cardiac Rehabilitation and for less able bodied students)and general Tai Chi classes as part of the working day. - Start the Day the Chinese Way!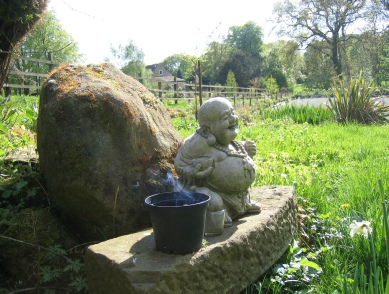 We specialise in catering to individual needs. Call me to have a chat and we can build a course to suit your requirements.
Our clients include:
The NHS - www.alreadysorted.com
Spinal Injuries Association - www.spinal.co.uk
Leeds City Council - www.leeds.gov.uk
North Yorkshire County Council - www.northyorks.gov.uk
HSBC - www.hsbc.co.uk
Lupton Fawcett Solicitors - www.luptonfawcett.com
City of York Council - www.york.gov.uk
Wakefield Mental Health Partnership
York Learning- www.york.gov.uk York Learning
To discuss how UK Tai Chi can help you, your workforce and your business please contact Betty