UK Tai Chi was established by Betty Sutherland, a Tai Chi practitioner with twenty plus years experience, originally from Scotland but now based in North Yorkshire.
The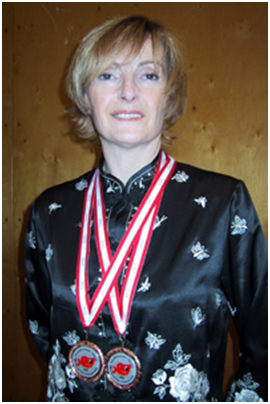 power of Tai Chi lies in its accessibility to everyone and UK Tai Chi has embraced the universal nature of this ancient martial art to create classes and courses for a broad range of students.
The Art is suitable for people of all ages and abilities, UK Tai Chi offers classes in traditional Tai Chi Chuan, which can be as arduous as any Martial Art, developing personal discipline and increasing self-confidence. We also offer more contemporary courses based on this Ancient Art.
Students range from Adult Education, Local Authority, Corporate Clients, and staff in the NHS where we offer workshops for Stress Management and Personal Health Management . UK Tai Chi has also worked with the Spinal Injuries Association developing seated forms of Tai Chi and Qigong. Understanding what is beneficial for people with limited mobility and supporting people with health issues has also been an advantage for teaching the 3rd generation.
UK Tai Chi pioneered teaching children. My 'Chi for Children' programme for primary schools is helping to © 'Create Calmer Classrooms' - harnessing the benefits of the Ancient Arts, delivered in a contemporary way.
Research shows that Tai Chi can offer superb academic, behavioural and physical benefits both in the classroom and at home. In fact the Government and education bodies have already recognised that Tai Chi could become a valuable addition to school activities.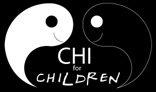 Copyright 2007-2016©UKTAICHI
About Me:
I have studied Tai Chi Chuan since 1994, coming from in a highly respected school of Martial Arts in Edinburgh, Scotland. My Sifu (Master) was taught traditional Wudang Tai Chi in Hong Kong in 1971.
Initially starting Tai Chi for my own health and to help me manage stress, I quickly fell in love with this amazing Art. Since then, I have become a qualified teacher in my own right, teaching Hand Forms, Pushing Hands, Applications and Weapons. I hold a C&G in teaching, allowing me to teach in the Education sector, I am a member and "S" grade Instructor, with the Tai Chi Union for Great Britain and a medallist in the European Internal Martial Arts and British Open Championships.
I hold full Personal and Public Indemnity Insurance, First Aid Certificate and Enhanced DBS (formerly CRB) and Local Authority Approved.
Although I am qualified to teach all ages, I am a leading authority in teaching Tai Chi to children in schools (see 'Chi for Children'), I also train teachers how to continue my work. I also deliver Adult Education courses for local authorities, 3rd Generation, the NHS and in the private sector.
The development I have been fortunate to achieve has grown from simple inquisitiveness to daily practice, bringing with it a sense of enjoyment and accomplishment.
UK Tai Chi Teachers and Associates
Glyn Townley
In addition to myself as Principal Teacher , I am pleased to report that Glyn Townley and Sue Dunham teach and support under the umbrella of UK Tai Chi.
Glyn took up Tai Chi in 2006. After searching for Tai Chi he came across me teaching Adult Education classes in Garforth High School., initially attending class once a week, he quickly become enthused with the Art. I am happy to say that he hasn't stopped since. Glyn who previously trained in Judo in the Armed forces never intended to become a Tai Chi teacher, he just wanted to train in the Art (just like the rest of us). However, after seriously applying himself, competing in the British Open Championships and attending workshops in several disciplines, he decided to undertake my Teacher Training Course. Glyn now assists me on a regular basis.
Glyn is registered as a teacher with the Tai Chi Union for Great Britain and runs his own class in Leeds.
You can find out more by e-mailing townleyg@btintercom.com
Sue Dunham website www.littleyin.co.uk
Sue is an experienced teacher of Traditional Chinese exercises for health, with an extensive knowledge in the art of Qigong. She has studied under many highly respected Qigong teachers and studied Acupuncture at the Northern College of Acupuncture. Sue has also embraced Reiki and Mindfulness and teaches Qigong at several locations throughout Leeds (see her website for more).
I first met Sue when she came along to my class in Tadcaster Grammar School to talk to us about Acupuncture. Subsequently she decided to take up Tai Chi and has been training with me since 2004. Sue assists me in several classes that I teach and our regular World Tai Chi and Qigong days. I also support Sue in her love of Qigong and Mindfulness. We 'cross train' in our Arts and offer our knowledge and experience to those who would like to access it.
I love Sue's passion and scholarly approach - we also have a good laugh at/with each other!!
For more information on Sue please see www.littleyin.co.uk
Update March 2018
TAI CHI UNION FOR GREAT BRITAIN
I am very pleased to say that I have been appointed to the post of
Honorary Vice President of the Tai Chi Union for Great Britain.
I was nominated by Dan Docherty, Chairman of the Union who recognised my 25 years dedication to the Art of Tai Chi Chuan.
A very pleasant surprise. Thank You Dan